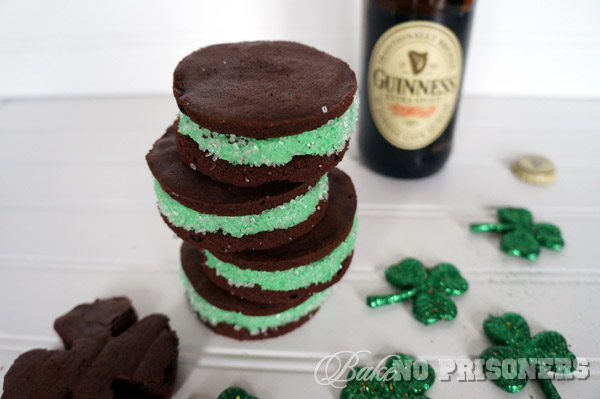 I love holidays…
I mean, seriously, who doesn't?!
In order, my favorites are:
In first place, Halloween
Then, Thanksgiving
Christmas
St. Patrick's Day
Flag Day (my birthday)
Easter
Valentine's Day
And dead last, New Year's Eve
Plus, any holiday where I get the day off from school makes the list too, President's Day, Martin Luther King, Jr.–even snow days are included.
I love holidays because they are normally full of family, tradition, and food…I am typically the one in the kitchen surrounded by the ones I love, cooking or baking a recipe that has been handed down for ages or at the very least, expected each holiday.
St. Patrick's Day is no exception.
Every year, I ask the Hubster if we can go out to the local Irish pub for someone else's homemade Irish fare and every year he says, but what about our traditional black and tan corn beef sandwiches…and my fried potatoes and turnips…and my Irish creme pound cake….
I can just see his lower lip quivering now.
Just kidding.
So every year, while jamming out to Flogging Molly, I cave and make just the two of us, our Black and Tan corn beef sandwiches with fried potatoes and turnips, and my Irish creme pound cake for dessert.
This year, I am adding these adorable Triple Chocolate Stout Whoopie pies to the mix.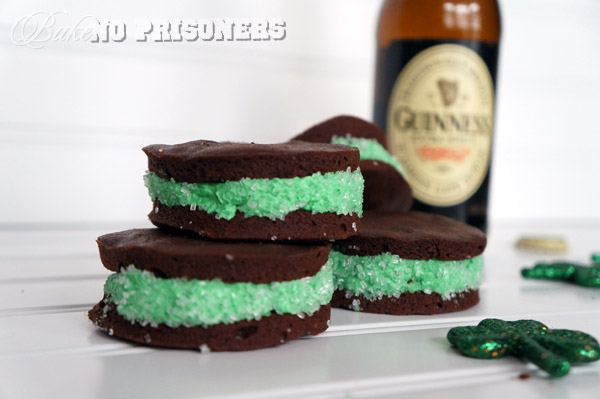 These whoopie pies are so rich and chocolatey and so easy to put together!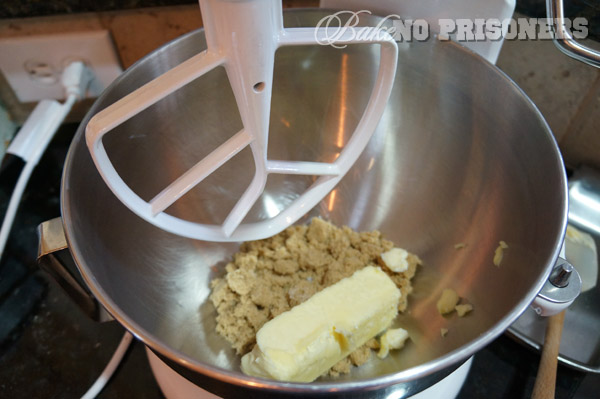 To start, I always make sure to cream my butter and sugar until light and fluffy.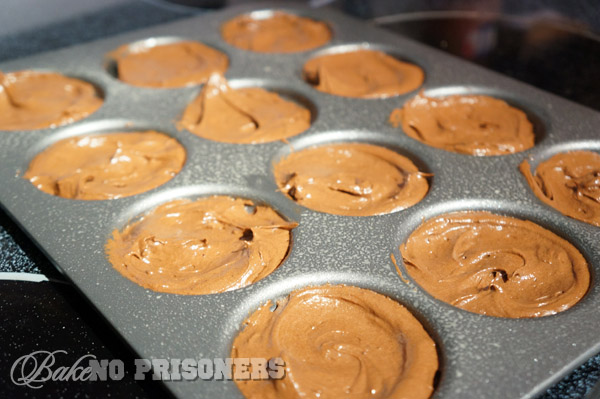 I just happen to have a Whoopie Pie pan, but if you don't, then just scoop a 1 1/2 tablespoons of batter onto your cookie sheet.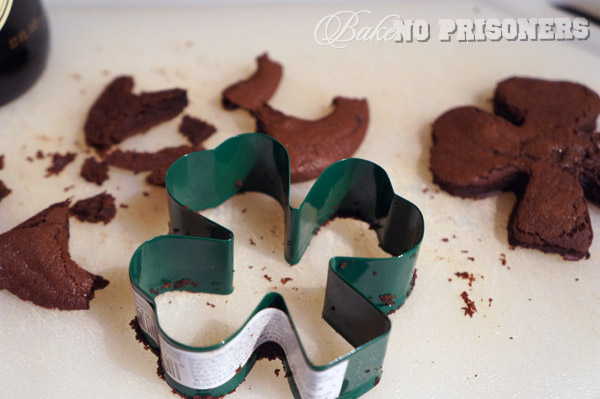 I even made a few pies in the shape of a shamrock using a cookie cutter.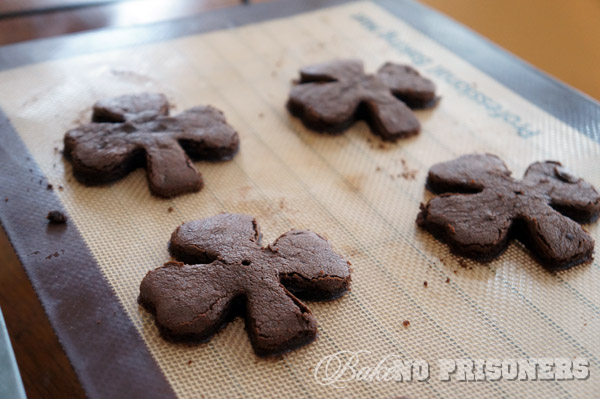 They can be very fragile, so make sure you allow them to cool completely before assembling.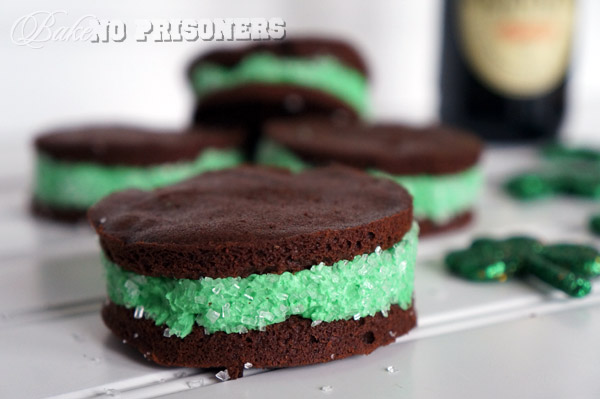 Triple Chocolate Stout Whoopie Pies
Ingredients
1 cup flour
2 ounces semi-sweet chocolate
2 ounces unsweetened chocolate
1/2 cup Dutch process cocoa powder
1/2 teaspoon baking soda
1/4 teaspoon salt
3/4 cup firmly packed light brown sugar
8 tablespoons (1 stick) unsalted butter, room temperature
2 eggs, room temperature
3/4 teaspoon vanilla extract
1 cup heavy cream
1/4 cup Guiness Extra Stout
Instructions
Preheat oven to 325 degrees. Grease and flour the wells of your Whoopie Pie Pan or get out your cookie sheet and line it with parchment or a silapat.
In a bowl, whisk together the four, baking soda, and salt; set aside.
Combine your semi-sweet and unsweetened chocolate in a microwave safe bowl. Heat for 1 minute and then stir. Continue to microwave for 30 second increments until completely melted; let cool.
Once cooled, add cocoa and cream and whisk together. It may seem a bit lumpy.
In the bowl of a stand mixer, beat together the brown sugar and butter on medium speed until combined; about 1 minute.
Add the vanilla and the eggs and beat until fluffy.
Reduce the speed to low and add your chocolate mixture. Mix until combined.
Add your flour mixture in 2 additions, alternating with the Guiness Extra Stout; beginning and ending with the flour mixture.
Beat until each addition is incorporated, stopping occasionally to scrape the sides of the bowl.
Fill each well or cookie sheet with 1 1/2 tablespoons of batter.
Bake for 8 to 10 minutes or until a toothpick inserted into the center comes out clean.
Let cool cool completely before frosting.
Frost with your favorite marshmallow butter cream and roll in sugar crystals.
http://www.bakenoprisoners.com/wordpress/index.php/triple-chocolate-stout-whoopie-pies/