Busy. That is the word I have been using lately as to why I haven't been posting as much.  It's not that I don't love my very small group of amazing followers(mostly family…thanks Mom), but the holidays are here in full swing at my house.  And on top of my already lovely and fabulous full time job, I have been in the process of hosting Thanksgiving, Christmas parties, and cookie exchanges for the last several weeks.
Oh..and I also make my own Christmas cards.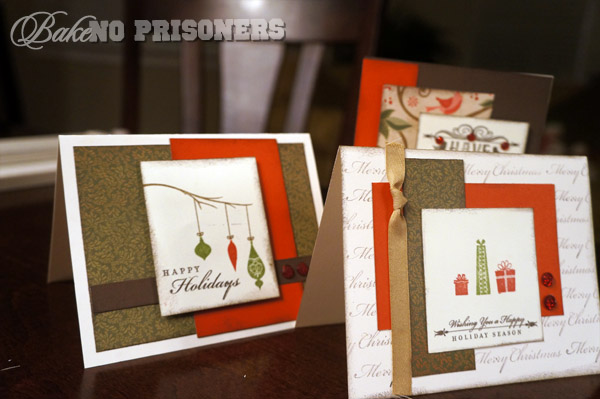 This is a tradition that a few of us ladies started last year. My creative friend Laurin, has us all over at her house (this year with a brand new babes in tow), whips up a few appetizers, opens a bottle of wine, and for the next several hours, shows us amateurs how to slice, dice, stamp, and bow tie our very own Christmas cards.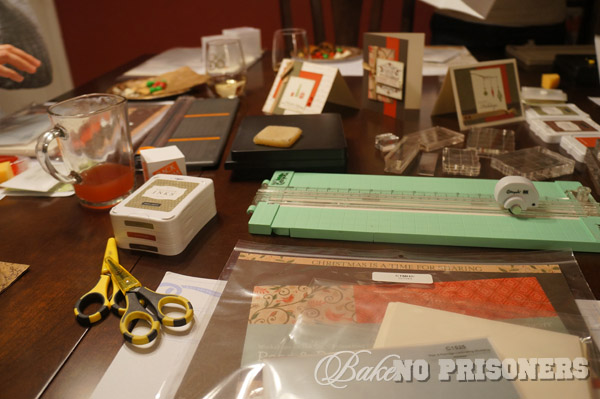 This is the before view of our craft table.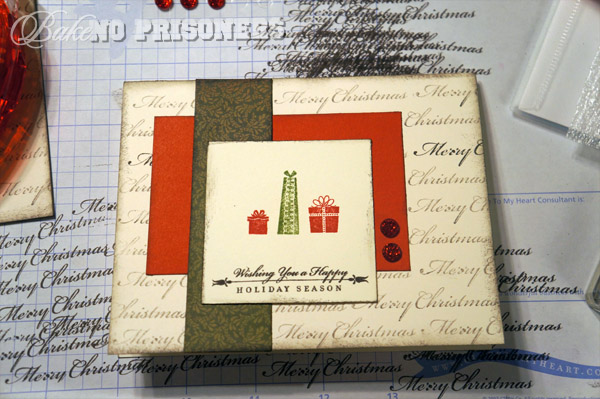 30 minutes in and my first card is complete…14 more to go…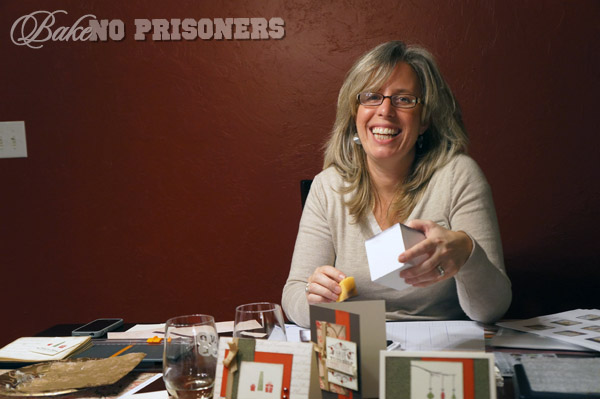 The infamous and ever so lovely Laurin.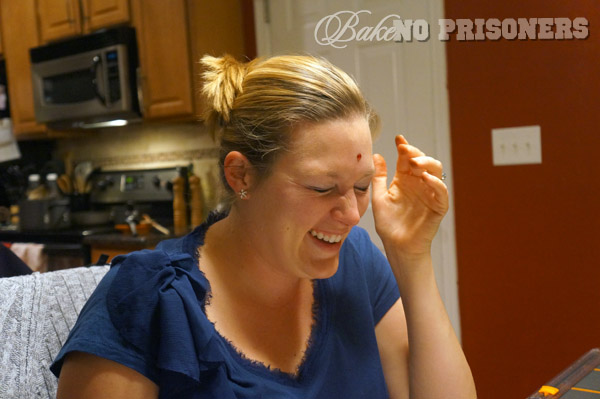 After you get about halfway through the cards, you begin to get a bit delirious(or tipsy) and start sticking the jewels to your forehead instead of the card, thinking that it might just be easier to mail yourself. I kid.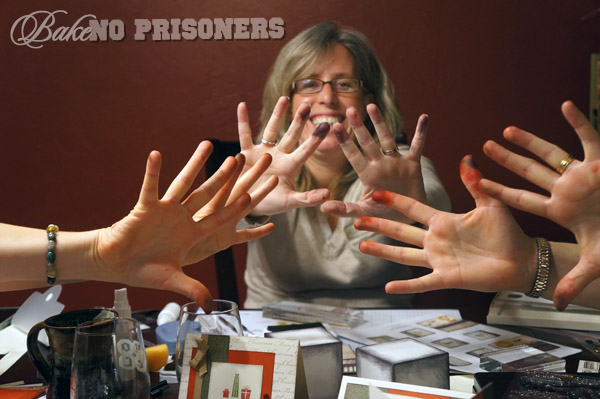 Stamping is messy. I was washing that stuff off for days. I don't kid.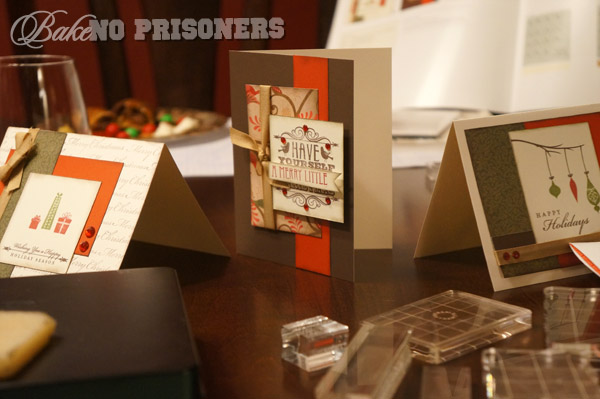 If you are one of the lucky 15 to receive one of these cards, then you now know how much hard work and love(and a few tears..) went into them…don't throw them away! Merry Christmas and Happy Holidays!