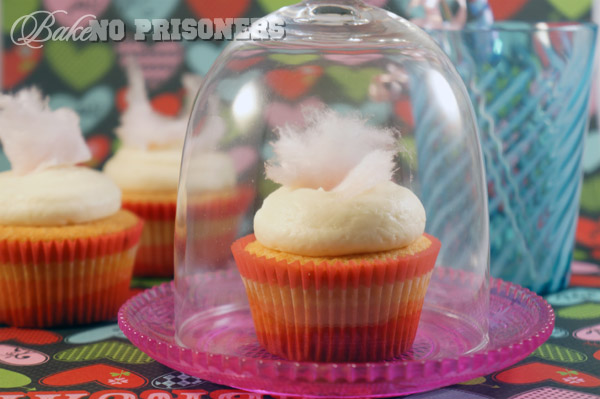 Being the Science nerd that I am, I love Tom Lehrer. If you have never heard of him, and many people haven't, he is a genius mathematician, scientist, and song writer. Every year, during our Chemistry unit, I challenge my students to memorize his now legendary song, "The Elements", where he sings the names of most of the chemical elements to the tune of the"Major-General's Song" from Gilbert and Sullivan's Pirates of Penzance. If they can do it, then they win a cupcake. Last year, my students won these Pink Lemonade cupcakes. This year, they voted for these Cotton Candy cupcakes.
These cupcakes are super easy and will take you very little time to make. All you need is your favorite vanilla cupcake recipe or vanilla cake box mix, cotton candy flavoring oil (you can get it here), and fresh cotton candy. Use your flavoring oils very sparingly. A little goes a long way and you don't want to over do it with your cupcakes. Honestly, they are very similar to the HP Honeydukes cupcakes I made awhile back, but I left out the cotton candy spinning sugar because I felt it didn't need it. It give the cakes a more subtle taste and lighter feel.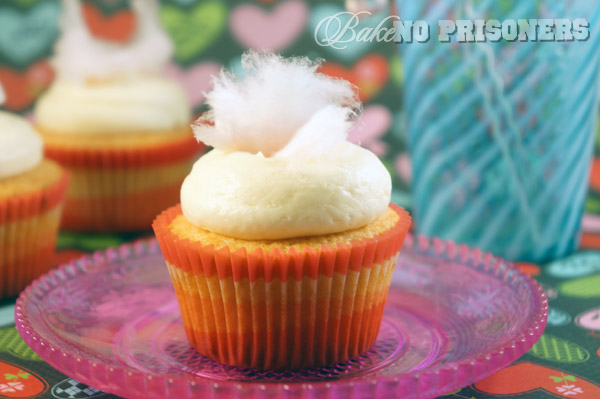 Once I have everything mixed together for my cupcakes, then I add my cotton candy flavoring oil or I add it when I add my vanilla.
I also add a few drops to my favorite butter cream frosting too!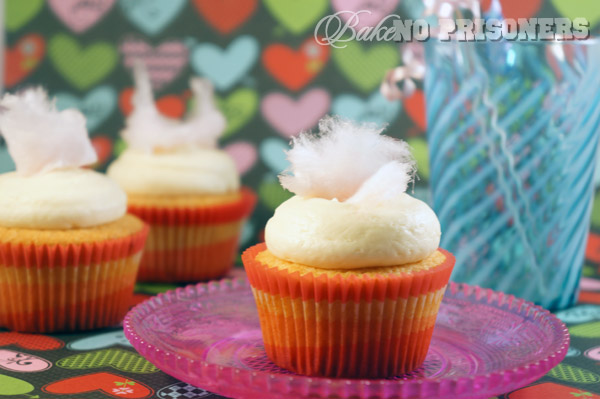 I break off little pieces of cotton candy right before I plan on serving the cupcakes. If you wait too long, then the cotton candy will melt into your frosting. It will make a very artsy swirl into your frosting, but it won't look, or taste, as great.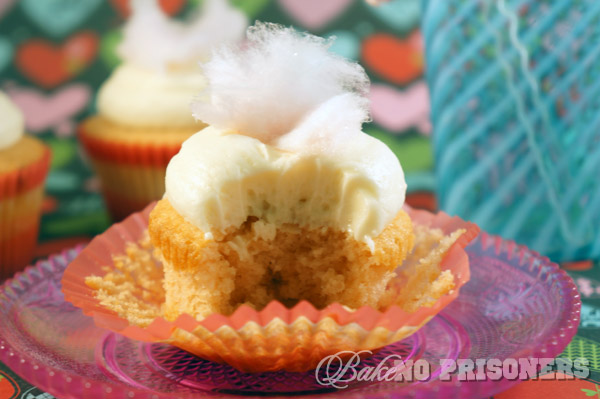 **A big thanks to fan, Whitney, for sending me the adorable cupcake dome! It was the perfect way to showcase these cupcakes!