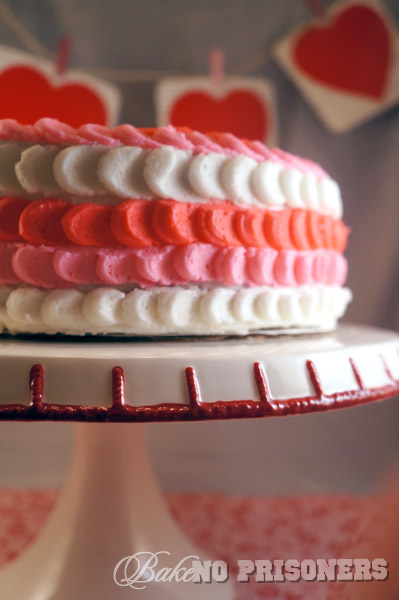 This week marks the 2nd blogiversary of Bake No Prisoners!
And what better way to celebrate than with this beautiful Valentine Petal Cake and our new look!
To be honest, when Bake No Prisoners started, I really didn't know what I was in for. At the time, I enjoyed cooking and baking for family and I loved to spend hours surfing the net for inspiring blogs and recipes. I had no real photography skills, nor did I know the first thing when it came to blogging. I just knew that I loved to bake and write…and so once I hit publish on that first post, life as I knew it was over.
Ok…I am being a bit dramatic, but if you look at the big picture from my end, you can see how much I have grown as a baker, a blogger, a photographer, and foodie friend.
I never really started baking until I got married. I come from a long line of amazing women who are self taught bakers and chefs, but I never took the time to hone in on their skills until my early 20′s. My grandmother was known for her apple pies and perfect, flaky crust, for which my Mom says I have surpassed her skills. My Mom is required, not asked, to make several different types of Christmas cookies each year to satisfy the lot of us and it usually takes her weeks to complete this daunting task. And yes, Mom, we are all eternally grateful. And then there's me. I had a lot of catching up to do and this blog helps me reach my never ending goals.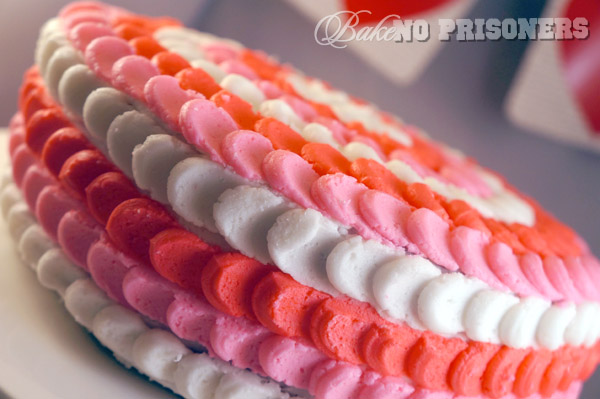 As a child, instead of baking, I loved to write. I wrote all the time. Short stories. Poems. Fictional alien narratives that won me awards. I envisioned myself as an author or a journalist of some kind. But as time went on, my passion to write succumbed to my passion for teaching. I have this keen ability to relate to children. Maybe it is because I am still a child at heart, but I like the shows they like (hence my current obsession with Dance Academy), I like the same music, and I am quite the fan of video games. I also have a deep love affair with learning. And I love to pass on that need to learn to my students. This blog allows me to do both….write and learn. I learn new things with every post about Word Press or blogging techniques. I have also learned that posts are not just about the recipes…You have to give a little of yourself to your posts, and readers alike.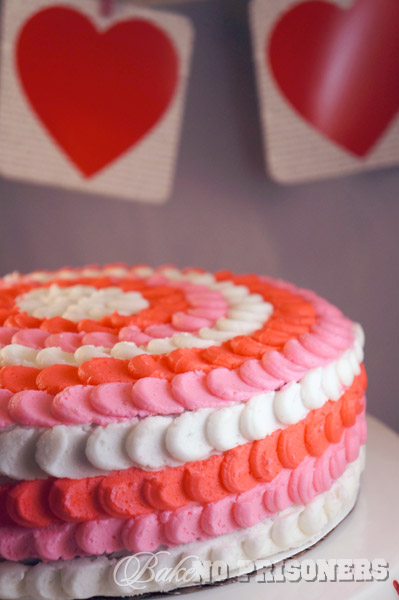 Last year for my birthday, we all went out to the best restaurant in town. It was great. I ordered the duck. My husband brought the annual cookie cake…double stuffed. The whole family was there. My favorite part? My in-laws had purchased me a photo box for my food photography. This changed my photos indefinitely. This meant that they took my blog seriously. Even more…the following month, the hubster bought me my own Sony NEX-5N. Over the past year, I have grown as a photographer. I now know the lighting needed for a certain photo or what background would enhance the picture. I still have a lot to learn, but I am getting better each day. Now if I could only master Photoshop….UGH!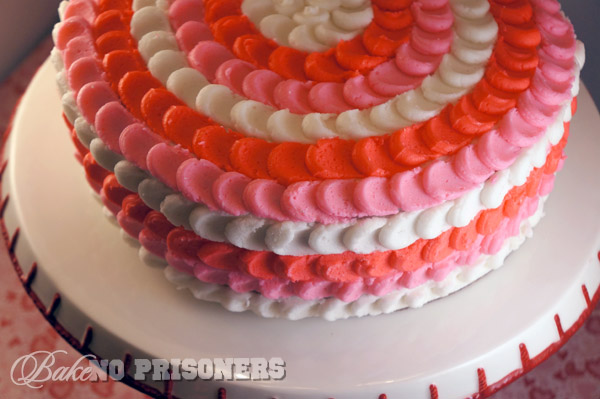 This last part of my post is most important.
Friends.
Throughout this process I have had so much support from my old friends, positive feedback from my new friends, and am encouraged and excited about the friends to come. I cannot tell you how happy it makes me when someone likes my Facebook page, or follows me on Twitter. And I get super duper pumped up when you leave a comment. It can be pretty scary when you put your ideas, thoughts, and feelings out there for everyone to see, but you make me feel inspired to do it. Thank you to all my friends, old and new, and friends yet to come.
Happy 2nd Blogiversary, Bake No Prisoners! Now have a slice of the bloody cake!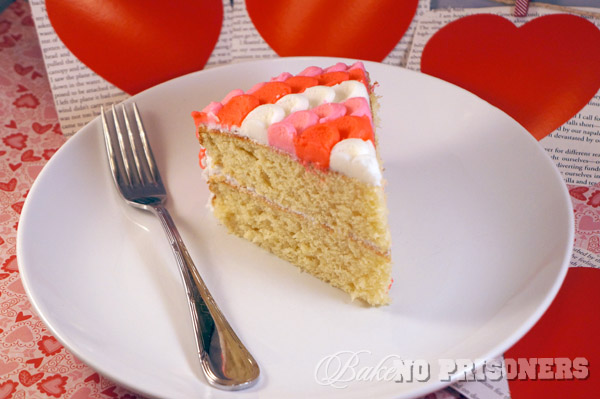 Recipe info: Basic Vanilla Cake
*I substituted half the vanilla extract for almond extract
Amazing tutorial on the Petal cake decorating technique can be found here: The Hungry Housewife