I. LOVE. H A L LO W E E N.
It is my favorite holiday of the year! I mean, what's not to love…
FREE Candy, costumes, haunted houses, classic horror films…the list goes on and on…
Let me break it down for you on how we celebrate Halloween in our house…
Around the end of September is when I drag out the 4…yes…4 bins of Halloween decorations for the inside of the house alone. I am talking pumpkins of all kinds, owls, frogs, ghouls candles, and much more. Then a few weeks before the sacred holiday we tackle the decorations for the outside of the house. This includes a pumpkin trail all the way down my stoop. Some of the pumpkins have been bejeweled, some have ribbon, and some are even lighted. And speaking of lights, I have pumpkin lights in the bushes and  purple and green string lights wrapped around my banister. Oh and the cobwebs! YES! The cobwebs are EVERYWHERE!!
So a week before Halloween, the hubster and I go and visit the pumpkin patch and I pick out the biggest and roundest pumpkin I can find. When we get home, we figure out what design we are going to carve out on our pumpkin and then break out the dremel. Yes, I do have my very own orange, pumpkin dremel just for this occasion. Once we are done we toast the pumpkin seeds just like Mom used to.
Another favorite Halloween tradition is coming up with yummy treats to bring to the kiddos at school. I loved surprising them last year with butter beer cupcakes during our book character dress-up extravaganza,  in which our class had chosen Harry Potter and the Chamber of Secrets. This year we chose Harry Potter and the Goblet of Fire, my all time favorite book and movie of the Potter series. Our book character dress-up isn't for a few more weeks, but I wanted to get the kiddos excited for the upcoming events, so I made this all too simple Halloween bark.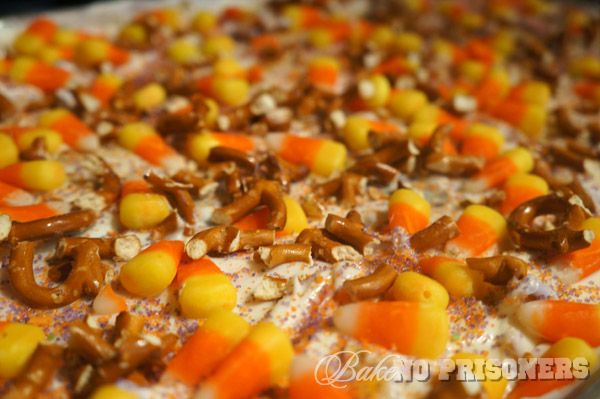 All you need are some fun sugar cookies, melted white chocolate, candy corn, crushed pretzels, and fun sprinkles!
Directions:
1. Layer the sugar cookies on a wax paper coverage cookie pan. Make sure your pan has some sort of lip on it to keep the melted chocolate in.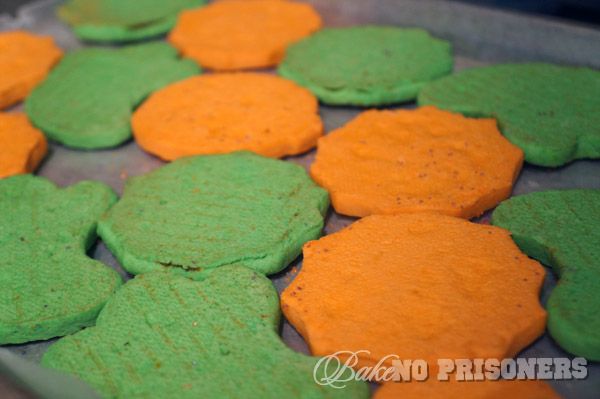 2. Melt your chocolate candies according to the package and spread over the cookies, filling in the gaps and edges.
3. Layer your candy corn, crushed pretzels, and sprinkles on top and let it firm for about 30 minutes.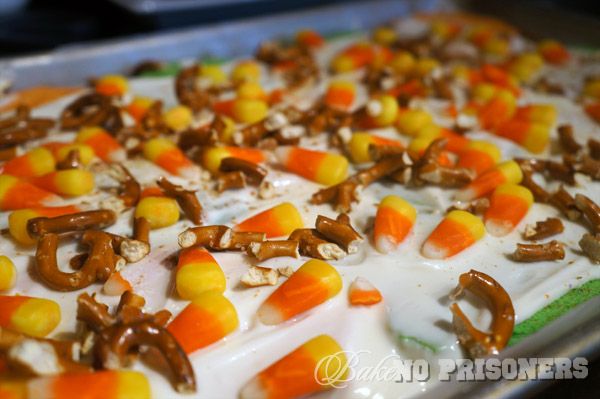 4. Flip over and remove wax paper.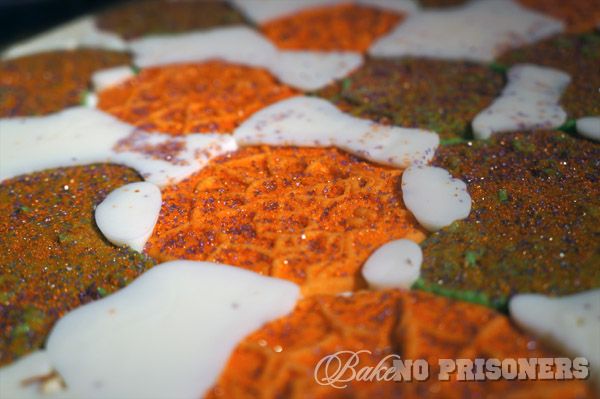 Break into pieces and serve!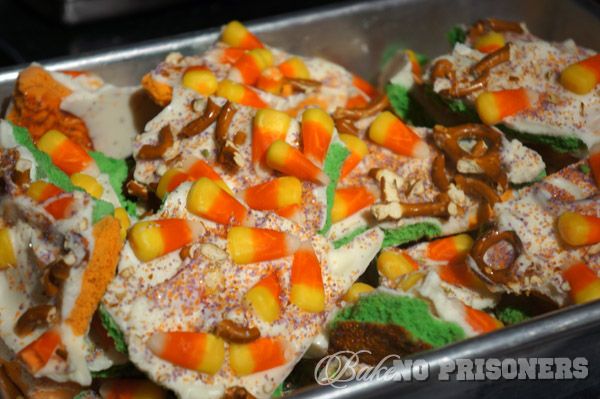 And just for fun…