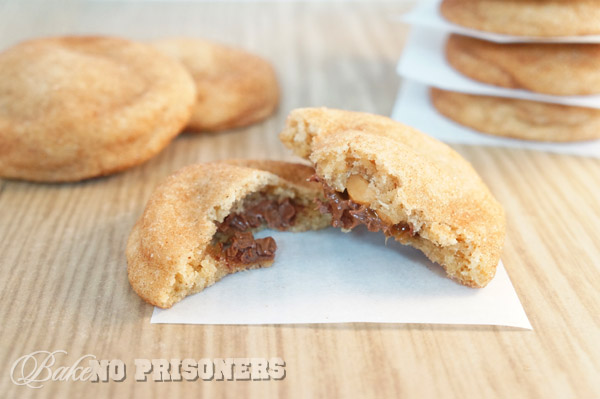 Ohmigosh, you guys. I am beyond excited…
Tomorrow kicks off my birthday week!!!! Yes, week!!!
While I truly believe I am 15 in my head, it will actually be my 5th annual 29th birthday this Friday…
And Mr. BNP and I are headed to Florida…
…to go to…
The Wizarding World of Harry Potter and Epcot…
SQUEEE!!
And! And, since I am a Tampa Bay native, I am also planning to spend time with family and friends…and Winter the dolphin…because.

I am completely in love with the Hubster for planning this trip and I promise to take loads of pictures to share with you guys next week.
But for now, let's talk cookies…
I am obsessed with Snicker doodles. Like, I could eat 5 or 6 cookies, hot, right out of the oven, on any given day, in one sitting…that is how much I love them. At Christmas time, Betty Crocker stocks the shelves of Target with the best Snicker doodle mix I have ever found and so I buy them all up. But by this time in the year, they are hard to find and I have completely run out of my snicker doodle stash.
So last weekend I found myself in desperate need of some snicker doodles. I was going through some definite withdrawal…for serious. I went into the kitchen and instantly started working on my own recipe. I looked like a mad scientist, you guys! Flour in my hair, cinnamon and sugar all over my apron, but in the end, I made these incredible bad boys.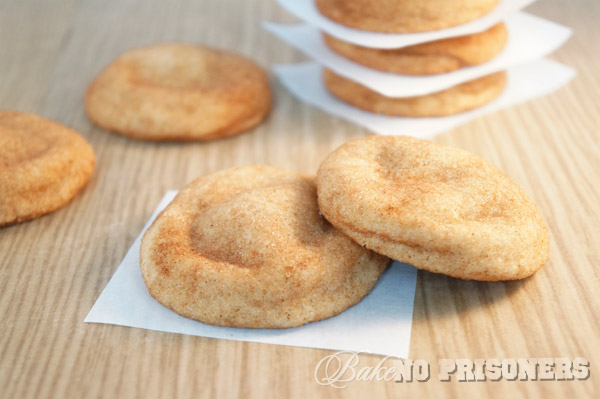 They are comparatively, just as delicious as Betty Crocker's in my opinion. And just to add a twist to my cookie, I added a Snickers mini inside the middle. Oh, and I also browned the butter first to give it a nutty flavor. It tied in nicely with the peanuts from the Snickers bar.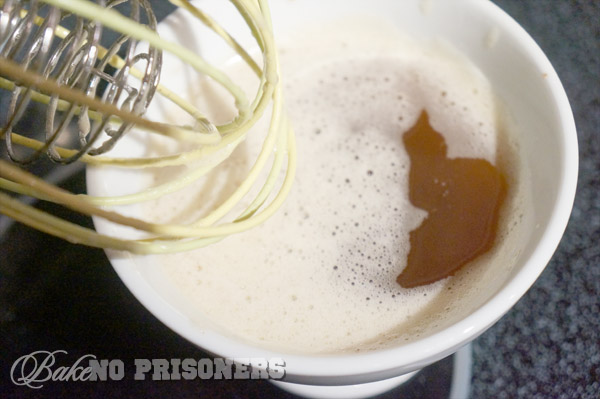 Browning butter is very simple. Slice your butter into tablespoon pieces first, so that your butter melts evenly. Whisk constantly in a medium saucepan on medium high heat for 5-8 minutes. Make sure you take it off the heat once you start to see the light brown specks on the bottom. Transfer it to a different bowl to prevent it from burning.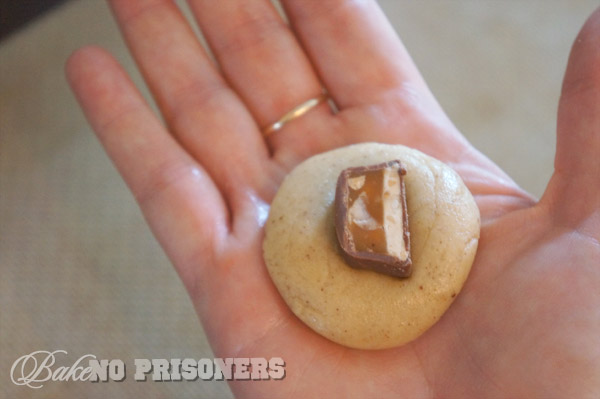 I cut the Snickers minis in half and then wrapped the dough around the candy bar before dipping it into my cinnamon sugar mixture.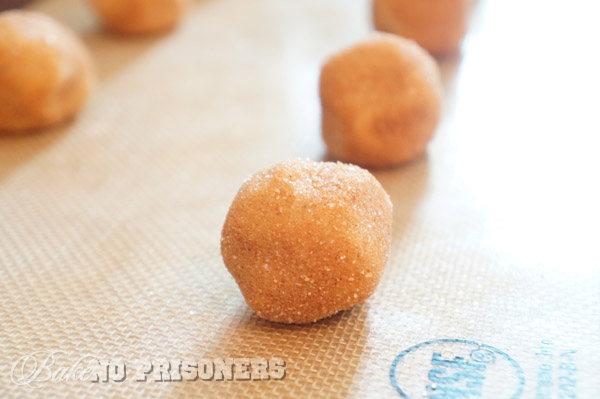 Make sure you keep your cookies 1-2 inches apart on your cookie sheet. That way they won't run into each other when they flatten out.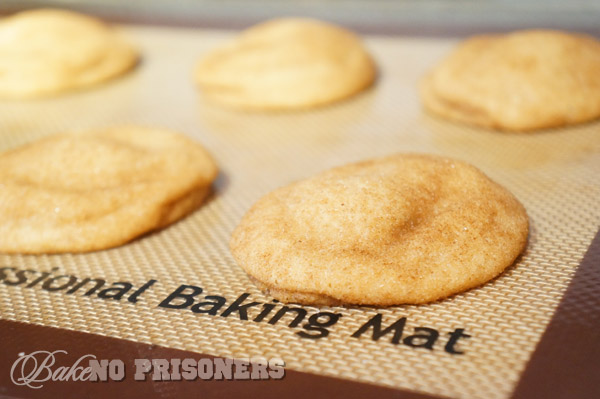 Let your cookies cool for a few minutes before transferring them onto a wire rack to prevent them from breaking.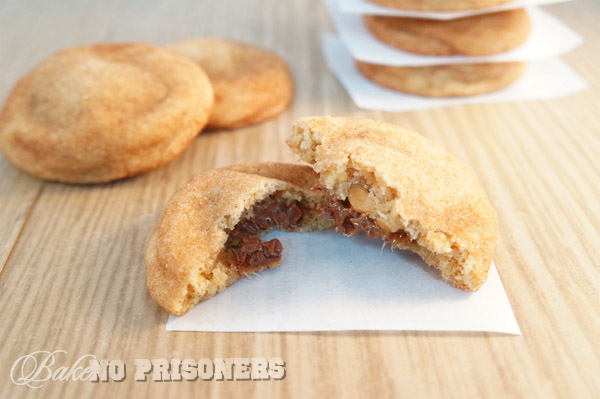 Brown Butter "Snicker"doodles
Ingredients
1 cup (2 sticks) browned butter, cooled to room temperature
2 eggs, room temperature
1 1/2 teaspoons vanilla extract
2 3/4 cups flour
1 1/2 cups granulated sugar
2 teaspoons cream of tartar
1 teaspoon baking soda
1/4 teaspoon salt
Bag of mini snickers, cut in half
4 tablespoons sugar
1 tablespoon cinnamon
Instructions
Preheat oven to 350° and line cookie sheets with parchment or silapat.
When browning your butter, slice your sticks of butter into tablespoon sized pieces so that it melts evenly.
You want to whisk your butter continuously in a medium sauce pan on medium-high heat for about 5-8 minutes.
Smell your butter, it should have a nutty aroma. You should be able to see small brown specks on the bottom of the pan.
Immediately remove from heat and transfer into separate bowl to cool and to prevent the butter from browning any further.
In your stand mixing bowl, combine butter and sugar until light and fluffy; about 2-3 minutes.
In a separate bowl, combine flour, cream of tartar, baking soda, and salt.
Add eggs to your butter mixture; one at a time until fully incorporated.
Add your vanilla extract.
Slowly add your flour mixture to your wet ingredients; mix until just combined.
In a small bowl, combine your 4 tablespoons sugar and 1 tablespoon of cinnamon.
Using a mini-ice cream scoop, measure out 1 heaping tablespoon of dough and roll into a ball.
Press half of the Snickers min into the middle of your dough and carefully wrap the dough around the candy bar.
Roll back into a ball and into your sugar & cinnamon mixture.
Place cookies 1 1/2 inches apart on your cookie sheet and bake for 10 minutes or until golden brown.
Cool on a wire rack for 10-15 minutes.
http://www.bakenoprisoners.com/wordpress/index.php/brown-butter-snickerdoodles/