I went red a few months back and I couldn't be more happier. I am no stranger to trying new things when it comes to my hair. I've been purple, pink, blonde, brunette…I even did the "Jennifer Lawrence" before Jennifer Lawrence. But I feel red suits me the best.  I mean…come on…all the best people are ginger nowadays. Take Ron "Won Won" Weasley, for example. He is easily the best character in all of Harry Potter. And what about the Doctor…he is always wishing that his new regeneration be a ginger, but alas Peter Capaldi is no redhead. And I am convinced that even Princess Leia has a hint of red in those auburn buns of hers.
Speaking of….today is a very special day. It just so happens to be May the Fourth…as in May the Fourth be With You.
So for all of you Star Was fans out there, I made cookies…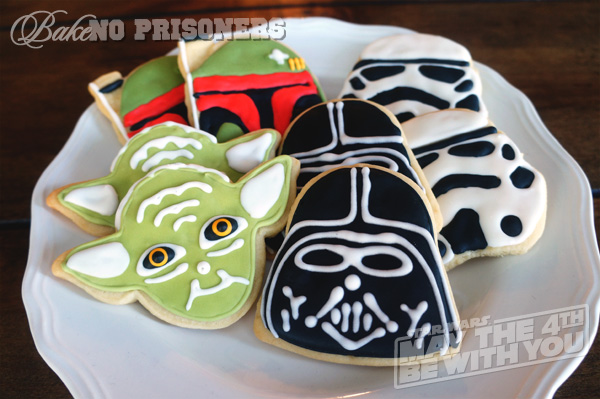 Now I am a complete cookie decorating novice, so I went to the web to research a few things. First, I used the loyal and trusted Royal Icing recipe found on Sweetopia. To be honest, I always end up thinning out my icing with a few more tablespoons of warm water to make it more pliable and easier to work with.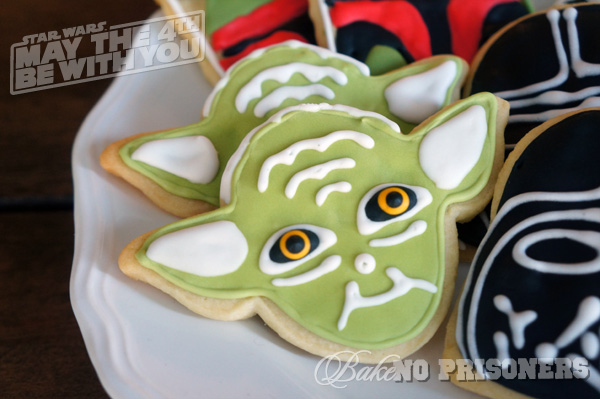 Second, I read her tutorial on how to use a Kopykake projector. I recently purchased one to help me become a better decorator. Because I am left-handed, it is difficult for me to really freehand any images onto my cakes or cookies, so the the Kopykake basically does the work for me. It projects an image onto a surface below, without much heat, so that I can trace or copy the image onto my cakes or cookies.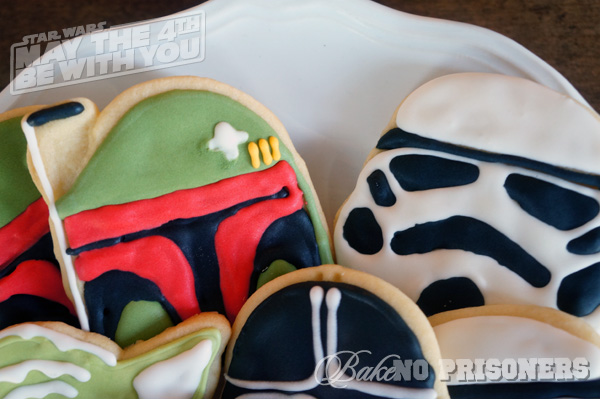 Finally, I had really never worked with black icing before, so I made sure I found the black food coloring to icing ratio that I wanted to ensure that my icing would be black, instead of a dark grey. I found that if you take about a tablespoon of black food coloring to 1/3 cup of icing, then that would give you a nice, black color without the yucky taste of food coloring.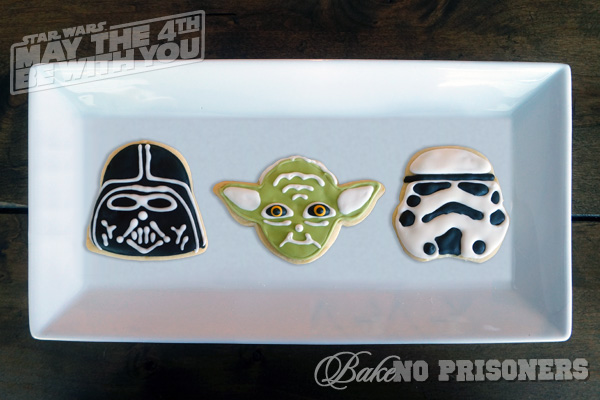 In addition to it being May the Fourth, this weekend also happened to be Free Comic Book Day, and the 16th anniversary of the battle at Hogwarts. Ahhhh…..a geeky girl's dream. Happy May the Fourth, you guys!