My Mom lives hundreds of miles away, so each year, when Mother's Day rolls around, I try to think of something new to show her how much she is loved. Something from the heart that says, thank you for being there. This year, both my Mom and MIL got a handmade, framed family tree that included all the kids, grand-kids, and grand-pups. Mr. BNP and I spent several nights putting it together and making it just right for our Mamas.
My Mom is the type of person who gives you 100% at all times. She is full throttle at everything she does. The way she loves you. The way she supports you. Even the way she hugs you. And she gives the best hugs. We talk everyday and spend every holiday together. We cook together. We shop together. We are each others best friend and we have been that way for many years.
But all of that could have changed about a year ago…
You see, my Mom had a massive heart attack, followed by triple bypass surgery a few months later.
My heart broke when I got the phone call. I was on a plane that night to see her. I had no idea whether my life would fall apart that day or not.
Over the past year, I have seen my Mom give a 100% in her recovery. I have seen strength, perseverance, and a renewed love for life. She finally took the trip of her dreams and spent 31 days in Europe. She met and chatted with the Canadian Tenors, her favorite music group. And she is finally learning that a new life can start at any age and to never give up on your dreams.
My Mom. My hero. I love you more than words could say. I am so proud to call you my Mom.
So here is something that is easy and girly and perfect for any Mom.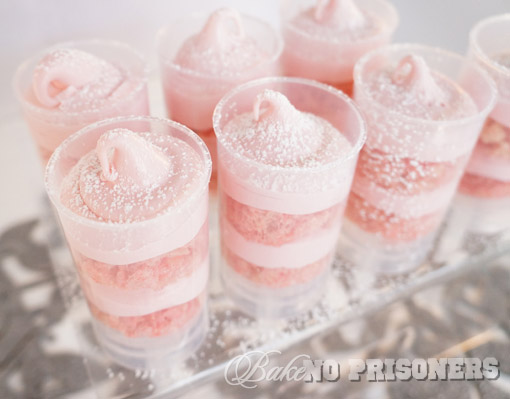 These semi-homemade push pops combine the sweet crunch of strawberry Rice Krispie Treats with the creamy flavor of strawberry shortcake icing.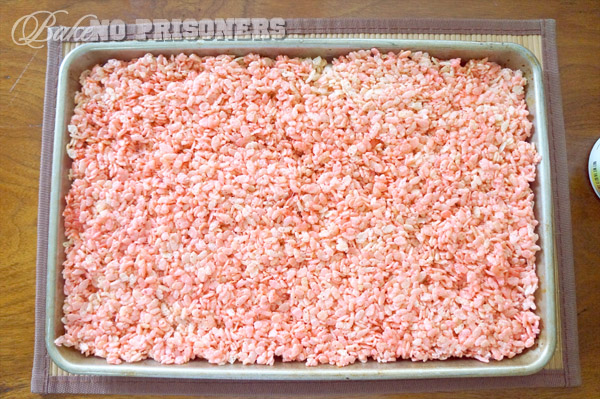 To begin, heat on medium heat, 3 tablespoons of butter in a medium saucepan until melted. Add a 10 oz. bag of vanilla and strawberry marshmallows to melted butter and stir until marshmallows are melted and gooey.  Add 6 cups of Rice Krispies cereal and mix well. Using wax paper, press firmly into a rimmed cookie sheet sprayed with flour spray.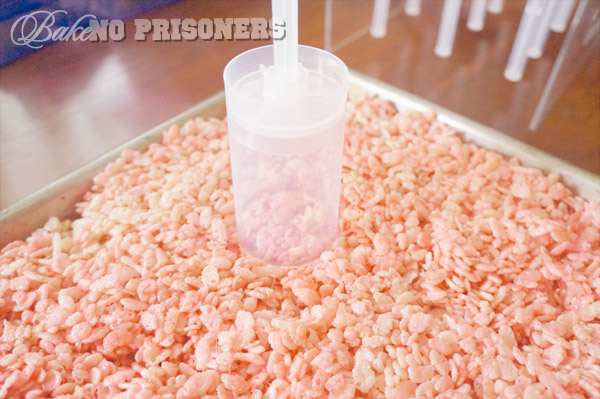 You can find push pop containers at your local craft store, but I found mine on Amazon and it came with a handy stand to hold them. This really helps when you are trying to decorate or layer.
Once the strawberry Rice Krispie treats are cooled, use the circle top end of your push pop to "cut out" your circles.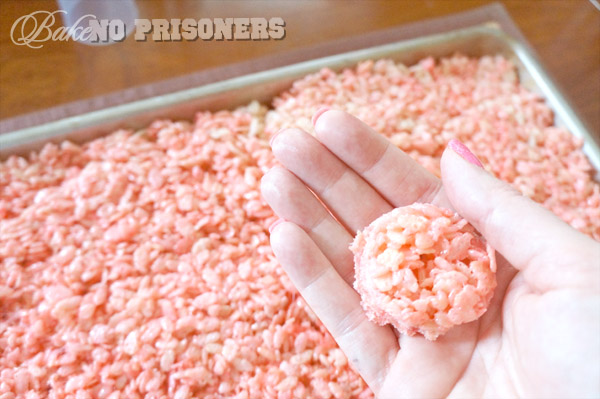 You will need 2-3 circles per push pop container.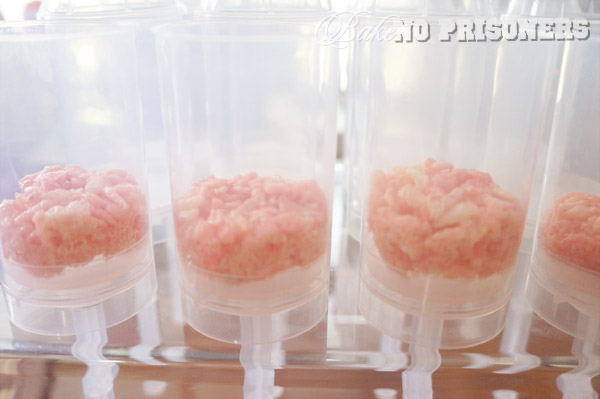 Gently push the Rice Krispie treats down to the bottom of your push pops and then layer with icing.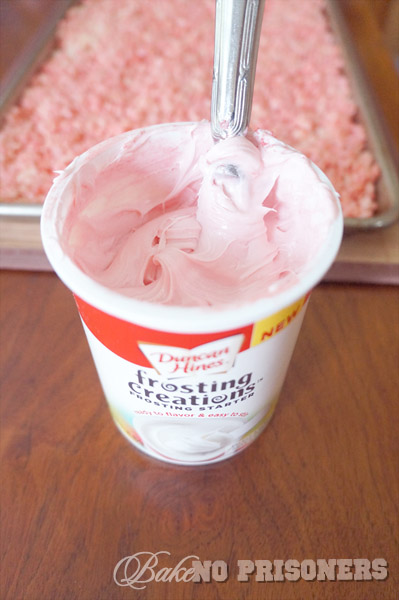 I chose to use a can of Frosting Creations from Duncan Hines I had in my pantry, along with the Strawberry Shortcake flavoring packet. It went perfectly with the strawberry Rice Krispie treats.