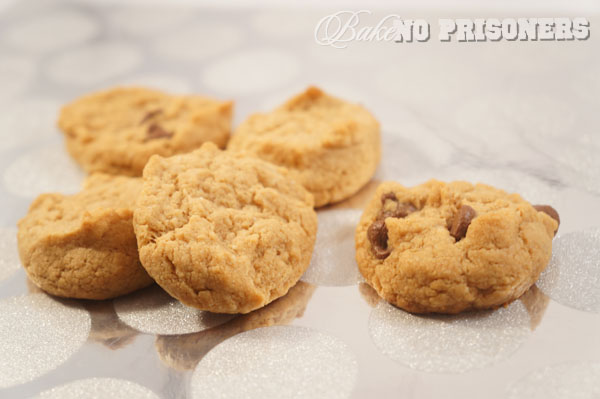 Peanut Butter and I have always had a very intimate relationship. It is with me every morning for breakfast. It makes time for me in my afternoon protein shakes. And it often finds its way into some of my very favorite desserts. Sometimes it even sneaks onto a spoon late into the night. My friend, Peanut Butter, also comes in a variety of delicious flavors: white chocolate, cinnamon raisin swirl, dark chocolate, and even maple. (Thanks to the ever so creative Peanut Butter & Co).
So in honor of National Peanut Butter Day, I have come up with the perfect, guilt-free treat!It really kills three birds with one stone for me. First, I get to continue my relationship with Peanut Butter without feeling guilty the next day. Second, my dieting friends will love me because I brought in a treat that they can actually eat. And third, I finally have cookies to put into my new talking TARDIS cookie jar. It's a win-win…win!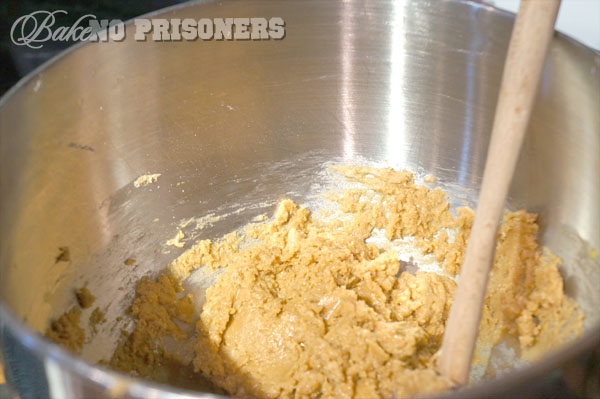 When you first combine the ingredients, the dough may seem a bit greasy.
Don't worry. It is just the peanut butter and the lack of flour.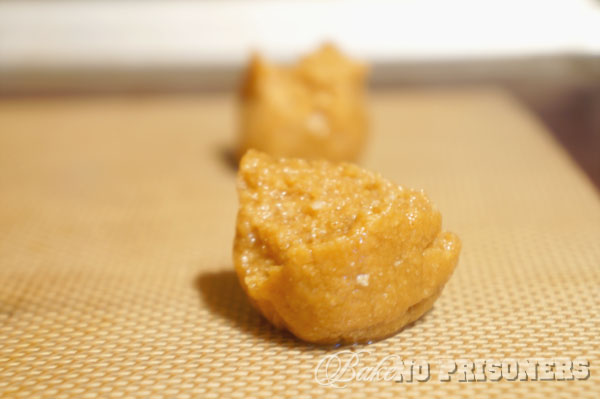 I used a small cookie scoop to form the cookie dough balls and then I used the Picture Perfect Cookie technique that my blogger friend, Jennifer over at Not Your Momma's Cookie, brilliantly came up with. (By the way, it totally works!)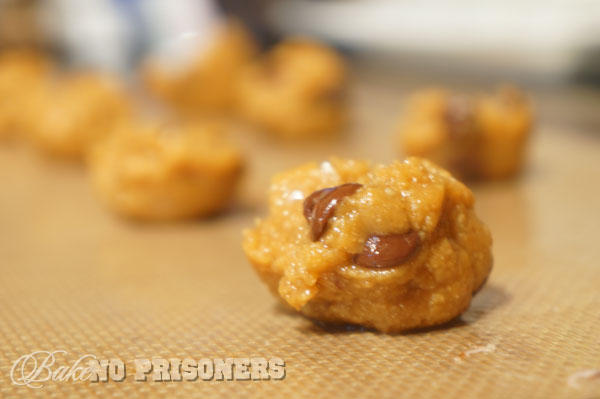 I also made a batch of my peanut butter cookies loaded with chocolate chips!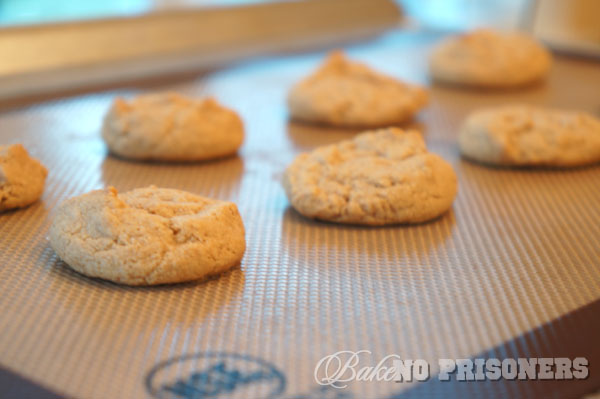 Let them cool completely before serving…Oh who am I kidding…I ate 3 or 4 right out of the oven.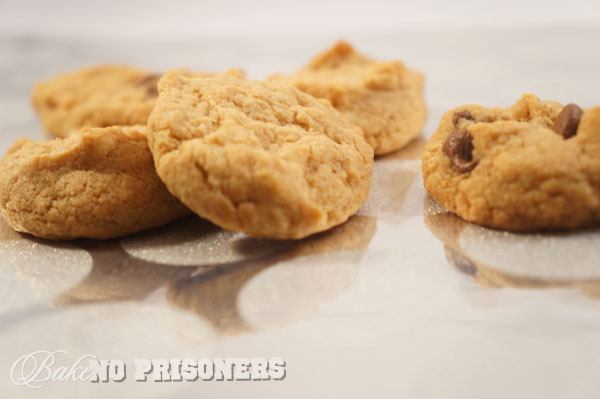 Flourless, Sugarless, Gluten Free Peanut Butter Cookies
Ingredients
1 egg
1 cup Splenda or other sugar substitute
1 cup reduced fat peanut butter
1 teaspoon vanilla
1/2 teaspoon baking soda
1/2 teaspoon Fleur de Sel
Optional: 1/4 cup chocolate chips or chopped peanuts
Instructions
Preheat oven to 350 degrees.
Place parchment paper or silapat on a baking sheet and set sheet aside.
Using your stand mixer, blend all ingredients together until just combined.
Using a small cookie scoop, form your dough ball about 1 inch in diameter.
Bake for 10 minutes or until lightly golden brown. Let cookies cool completely.
Makes 1 1/2 dozen cookies.
http://www.bakenoprisoners.com/wordpress/index.php/flourless-sugarless-gluten-free-peanut-butter-cookies/