Happy Birthday, Daniel Radcliffe!! Daniel turns 23 today!! And to celebrate, BNP is making Pumpkin Pasties! But first, one of my FAVORITE Daniel Radcliffe clips. This one comes from the Graham Norton Show, when Daniel shows his love for Tom Lehrer and the infamous Elements song (which, by the way, I can sing too!!)

Now on to the Pumpkin Pasties…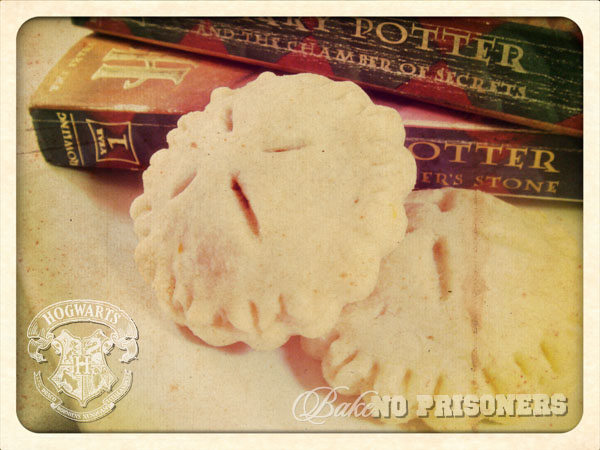 Ingredients
Pastry Crust
1 1/4 cups all-purpose flour
1 tablespoon granulated sugar
1/4 teaspoon salt
5 tablespoons cold butter, cut into chunks
3 tablespoons vegetable shortening, chilled and cut into chunks
4 to 6 tablespoons ice water
Filling
1 cup canned pumpkin, not pumpkin pie filling
1/4 cup granulated sugar
1/8 teaspoon ground nutmeg
1/8 teaspoon ground cinnamon
Procedures:
1. Place the flour, sugar, and salt in the bowl of a food processor. Pulse a few times to combine. Scatter the butter and shortening over the flour mixture. Pulse about 15 times until the mixture resembles a coarse yellow meal, with no white powdery bits remaining.
2. Transfer the mixture to a large mixing bowl. Sprinkle 4 tablespoons of cold water over the mixture. Toss the mixture together with a spatula until it starts clumping together. If it's too dry, add more water 1 tablespoon at a time (better to wet than too dry). Gather the dough into a ball and pat it into a disk. Wrap it in plastic wrap and refrigerate for at least 1 hour.
3. Combine the pumpkin, sugar, nutmeg, and cinnamon in a mixing bowl. Mix well. Preheat the oven to 400°F. Roll out the dough 1/8-inch thick. Use a saucer to cut out 6 inch circles.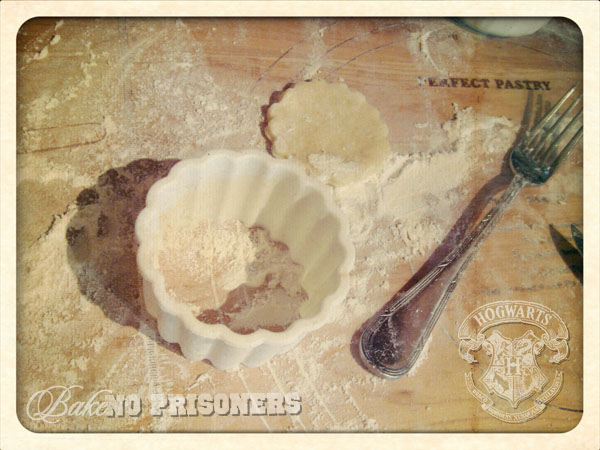 4. Put 2 to 3 tablespoons of the filling in the center of each circle of dough. Moisten the edges with water, fold the dough over the filling, and crimp with a fork to seal the edges. Cut slits to make vents. Bake on an ungreased cookie sheet for 30 minutes or until browned.
Recipe provided by The Unofficial Harry Potter Cookbook.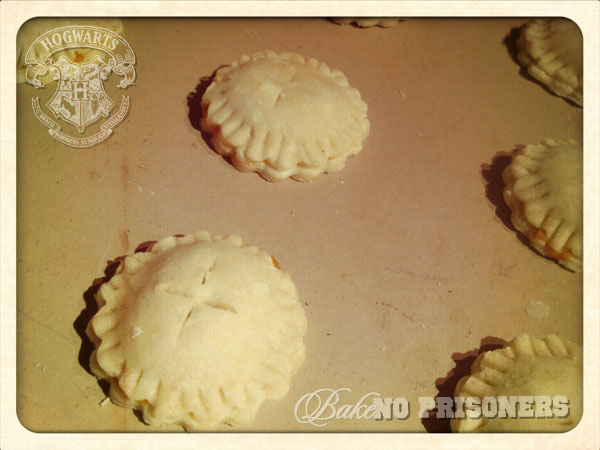 The pumpkin pasties made their first debut in Chapter 6 of Harry Potter and the Sorcerer's Stone, but have made several other appearances throughout the series. They are by far one of my favorite treats due to the pumpkin spiced filling wrapped in the light and flaky pastry crust. Enjoy!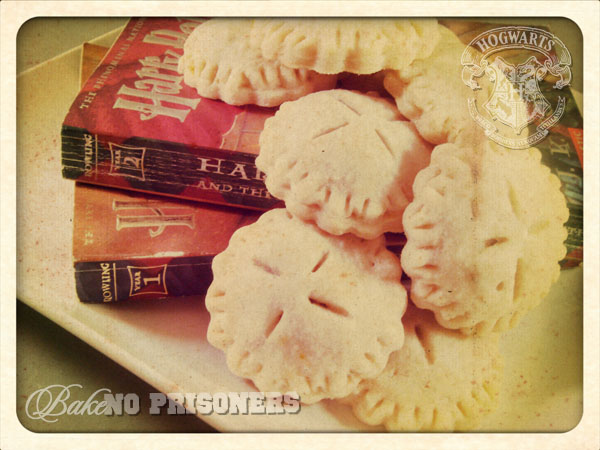 "Actually I'm highly logical which allows me to look past extraneous detail and perceive clearly that which others overlook." – Hermione Granger