I love the fact that as a teacher, I get to participate in the yearly Valentine's Day exchange of candy and cards.  At the beginning of February, I take to the local card shops and try to find the best valentine that represents me and my favorite things. Last year it was totally Harry Potter all the way. I thought this year I might do something Hunger Games related, but lately I have been really into catching up on all of the old Doctor Who reruns. So last week I finally decided I wanted to pass out Doctor Who valentines to all the kiddos. When I couldn't find any, I thought why not make them?!?
Here is my take on how the Doctor, Oods, Daleks, and the TARDIS would celebrate Valentine's Day…if they could…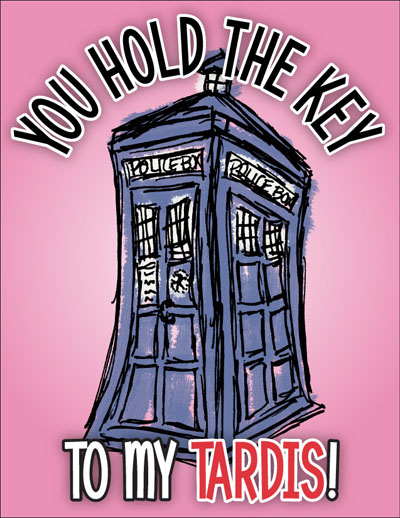 I am so excited on how my TARDIS came out. I only had to draw it once (unlike my Ood) but I think it turned out brilliant!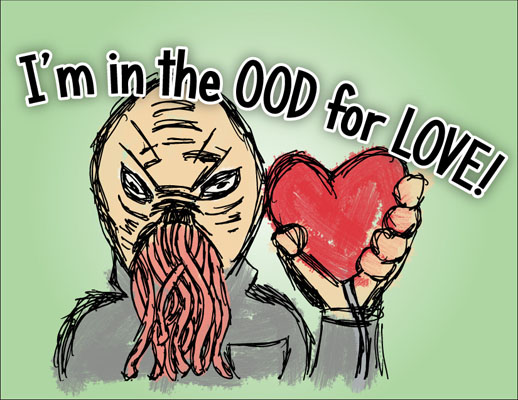 Here is my Ood…I changed his second brain into a heart for Valentine's Day!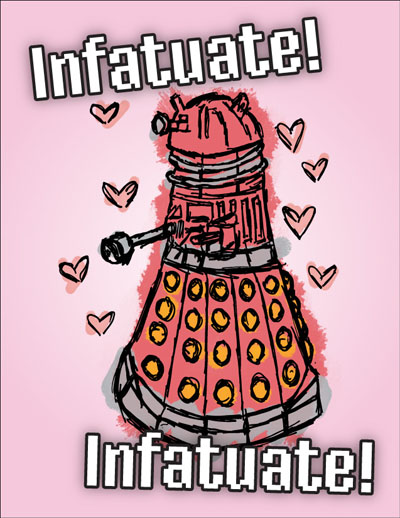 My Valentine Dalek has chosen to say INFATUATE instead of EXTERMINATE!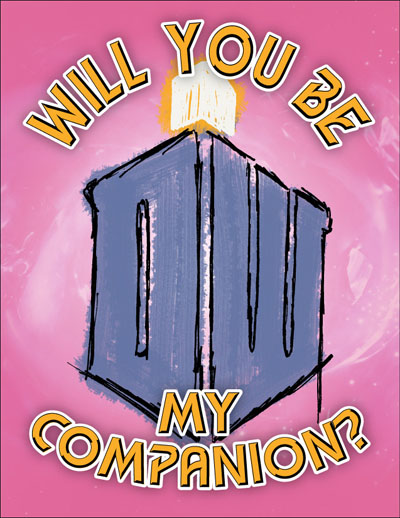 I have my bag packed in case the Doctor ever shows up with the TARDIS…
Feel free to save and print, fellow Doctor Who fans! If you plan to share or post online, please take a moment to give credit and attribution to the source of origin. To print, click on the link below and save or print "WhoValentines" on heavy bright white paper. Print at 100%, feel free to scale.
Oh, and if you're looking to find out how to write your name (and more) in Gallifreyan, then you MUST check out Sherman's Planet. He's created a guide on how to translate anything into the language of the Time Lord. Tricky? Yes….but totally worth it!
I am still working on my name, but I will share it once it is completed!